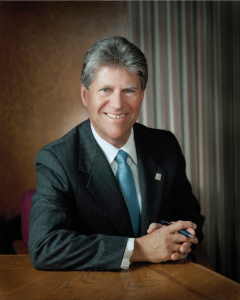 Pacific Valley Bank (PVB) is pleased to announce that Harry Wardwell will be joining its Board of Directors.
Anker Fanoe, CEO, commented on the new addition to the community bank's team. "Harry is a highly skilled banker and longtime local leader. His dedication to our community coupled with his professional expertise makes him an extraordinary addition to our board."
Having served as Executive Vice President at Rabobank for many years, Wardwell was responsible for market share growth, customer experience, budgets, and overall strategy for growing the franchise. Before working for Rabobank, he held key leadership positions at other local banks, including Community Bank of Central California, Cypress Bank, and Bank of Salinas.
"After a 33-year career in community banking on the Central Coast, I am thrilled to serve on the Board of Directors of Pacific Valley Bank," stated Wardwell. "Joining a locally-owned and managed bank led by a team who truly understands community banking is a fitting next step for me as I continue my career in serving Monterey County."
"Harry has a long track record of affecting positive change in our community," added Joe Robello, Chairman of the Board of Directors. "He has never limited himself to the finance industry when it comes to giving back to Monterey County."